Cousin Miff's Wedding 26 August 1923
Legend writen by Dora & Jack identifying the people they knew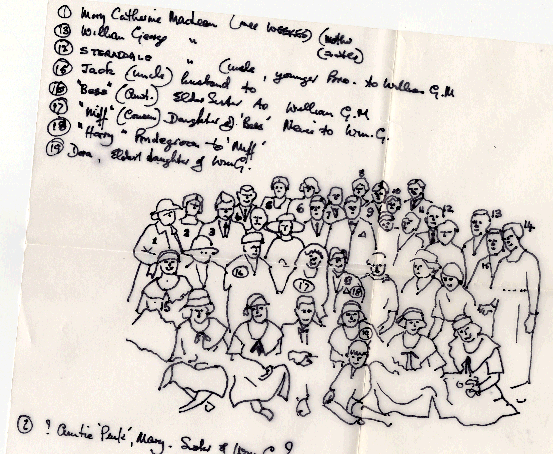 1 Mary Catherine MacLEAN (nee WEEKES) (mother)
13 William George (father)
12 Sterndale(uncle,younger Bro to William G .M
15 Jack (uncle) husband to
16 "Bess" (aunt) elder Sister to William G.M
17 "Miff" (cousin) Daughter of Bess Neice to Wm.G
18 "Harry" Bridegroom to "Miff&quot
19 Dora, eldest daughter of Wm G
2 ? Auntie "Pinkie", Mary. Sister of Wm G ?